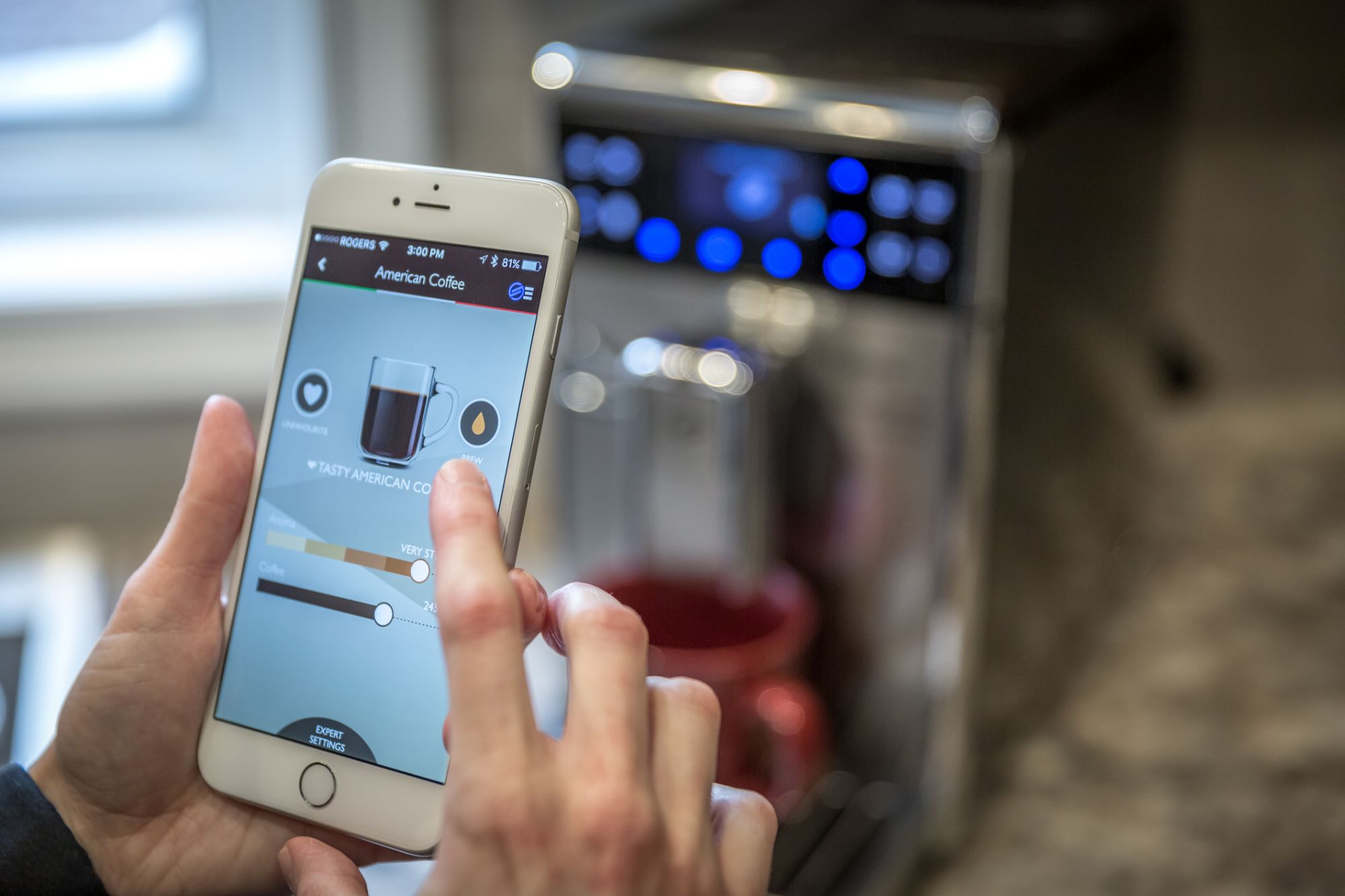 The most significant advantage of having a new construction home is getting to personalize every detail to reflect your lifestyle and preferences. If you're beginning to plan your dream home, there are plenty of cool features and trendy updates you can add:
Smart-home technology
Harness the power of technology! We all lead busy lives, and home automation can do a lot to add convenience and simplify our routines. Just take a look at the following smart-home technology options:
Smart thermostat – Summers in Miami can be scorchingly hot. Installing a smart thermostat will allow you to keep your home cool without needing to get up and adjust the temperature manually. A smart thermostat can be automatically programmed or can program itself for you to optimize your cooling (turns the A/C on when you're usually at home and off when you're expected to be in the office). You'll also find its remote access capabilities handy – you can change thermostat settings from anywhere.
Home security system – You can add smart door locks, security alarm systems, and surveillance cameras you can remotely monitor through your smartphone.
Built-in speakers – A cool feature that will impress your guests when you're hosting parties. Not only will it feel luxurious to have your house filled with music, but you'll also be saving valuable floor or wall space.
Impact-rated windows
The state of Florida has suffered through the most brutal hurricanes. Living in a coastal area means you have to fortify your house to withstand natural calamities. A simple home improvement you can invest in is impact-rated windows. Impact-rated windows will also allow you to take advantage of better energy efficiency, improved security, and less noise.
Bonus rooms
Your home should represent you and your family. Think beyond the essentials; consider incorporating spaces that can truly enhance your lifestyle. After all, we all spend much of our downtime in our houses, so think of features to add to your new construction home that can make it more enjoyable:
If your family enjoys movie nights, why not add a home theater? Or consider adding a media room with a large TV or projector, lush seating, refreshment areas, surround-sound speakers, and more.
Are your family members particularly active? Dedicate a space in the house for your home gym, yoga studio, rock-climbing studio, sports courts or a pool.
Outdoor living area
Who doesn't love sunshine and beautiful views of the outdoors? Build an outdoor living area that will let you enjoy your home even more, such as:
An outdoor kitchen with grills, a stone pizza oven, and a fully-stocked bar
A comfy outdoor lounge area where you can hang out with guests, with cushy seating and an outdoor TV or projector
An al fresco dining area with large weatherproof tables and chairs enough for everyone
Custom shelving
One of the benefits of new home construction in Florida is building custom shelving. Think of the custom options you've always wanted to incorporate in your home and get the sort of utility you need.
If you're looking for Florida realtors to find a property and help you bring your dreams to life, tap the Connie Cabral Group, a Certified Luxury Property Specialist. We strongly believe in long-standing relationships, even after the sale. Call us now 305.776.0899 or email connie(at)conniecabral(dotted)com to know more about the services we can provide you.